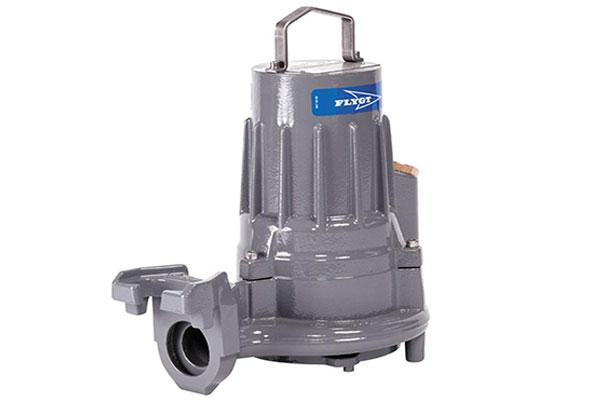 Industrial Pump
Pumping technology is an area that can go by unnoticed unless you are in an industry reliant on these devices. Companies dealing with water pumping, irrigation, sewage and the movement of large amounts of chemicals all need dependable, suitable pumps. The following guide will look at some of the best new pumps by type and material. Each has its distinct advantage for certain applications.
The Benefits Of Centrifugal Pumps And Advancements Within This Type Of Pumping Technology
Centrifugal pumps are widely regarded as being the most versatile of all modern pumps as there are so many sub-categories. This means that companies can locate precisely what they need for very specific applications. At the same time, they can be sure of a pump that delivers on quality with great new pumping technology. Most have a simple operation and a quite compact, which enhances their general appeal. They can be used for a range of materials. However, most advise using them for low viscosity liquids and high flow rates. Another benefit over positive displacement pumps is the lack of pulsations.
A High Flow Rate And Heavy Usage Require A Modern HSC Pump
HSC pumps also go by the much longer name of the Horizontal Split Case Pump. These pumps are designed to be tough enough to deal with heavy flows of water and other liquids. This means that they are often best recommended for installation within industrial water pumping, large-scale irrigation processes and within fire fighting applications. And water distribution. The reliability on heavy loads is brought to users by the double suction design. The use of the split case design is simply to ensure easy maintenance and greater reliability. The design has been developed to ensure that not only is it effective, it is also user-friendly. This is an important consideration for long-term applications in water pumping and irrigation.
An Important Advancement In New Pumps Is The Development Of The Self-Priming Pump
Many industry experts appreciate the new pumping technology that has gone into modern self-priming, double diaphragm pumps. They are essentially centrifugal pumps above a suction reservoir that does not require an external priming system. These machines are designed to be as tough, long-lasting and reliable as they come. Many also appreciate the fact that they can handle a range of materials when made from the right materials. These user-friendly self-priming models are used from everything from basic water pumping to more dangerous materials. The range can handle suspended solids and abrasives without damage to the product or the pump.
Grinder Pumps Are A Necessity For Dealing With One Last Form Of Liquid – Sewage
Most descriptions for pumps will talk about their suitability for different types of liquid. This tends to refer to water, fuel and chemical substances that need to be pumped between machinery or different areas. There also needs to be a strong alternative for dealing with sewage. Grinder pumping technology has developed so companies within the industry can handle matter more effectively. These new pumps offer a better cutting system via the use of hardened 440 stainless steel. They also allow for more advantageous sewer lines from residential and commercial areas. These lines have a smaller diameter to handle a much thinner solution, thanks to those cutters.
Different Types Of New Pumps From Different Materials
It is not just the process and purpose of the pump that is important when developing new models for different industries. Developers also need to consider the different types of materials that go into the casing and parts of these pumps. There are lots of different pumps being developed in various kinds of plastics, stainless steel, and other materials. Each material has its individual advantages of the various practical purposes.
Polypropylene Pumps
Polypropylene pumps are designed to be able to handle corrosive materials that might damage over materials and metals. This means that they are ideal for industries that have to pump chemicals in high quantities. The best options for companies looking for new pumps are polypropylene pumps that are constructed from a single piece of molded polypropylene volute casing for strength and durability. Corrosion is a concern with any piece of machinery when dangerous chemicals are involved. The switch to PP series models lets companies protect their investment for longer and keep workers, and the environment, safe.
PVDF Pumps
The longevity of the polypropylene pump is an essential benefit for any company that wants to protect their machinery. However, there is another type of material that takes things a little further. Polyvinylidene Fluoride, which is often known as PVDF for short, is celebrated for its durability. It provides strong chemical inertness and can last for much longer than other polymers. This makes it highly appealing as an investment for those that want a strong, reliable model. The product is also celebrated for its ability to provide greater thermo-mechanical properties. It may not be a material that some companies have considered, but it clearly has its advantages.
Stainless Steel Pumps
The development of new pumps in different types of plastic is essential for certain industries. However, there are times when stainless steel is the best option to work with. Stainless steel pumps are designed for dealing with simple, non-abrasive liquids that won't cause damage. This includes water – mineral, saline and hot water – and well as some soft drinks and milk. Milk tends to be pumped through specialized hygienic models. Some stainless steel pumping technology also now allows for the use of light chemicals, solvents, and petrol. The best new models are strong and sturdy enough to handle heavy loads, but also lightweight and highly efficient.
Pumping Technology Is Ever Expanding To Meet Industry Needs
The selection of pump types listed here is just the start when it comes to the different models that are available. Centrifugal pumps come in many shapes and sizes with lots of different purposes. Each of these new pumps is a development of a design or mechanical theory that ensures improved reliability, efficiency, and security. As a result, there is something out there for all applications.