2016 New Design And Style Pumps
Concentric AB is a company that is highly regarded by industry leaders across the world. They manufacture high-grade pumping systems at plants across Europe, China, India the US and Argentina. These pumps are then used by top names in construction, mining, and agriculture. The company has been celebrated in the past for its ability to create useful products for numerous benefits.
These include fuel efficiency, noise reduction, system efficiency, and high power density. They have created products that are highly innovative in the way that they create proprietary systems for flow control and fluid power. This all means that leading companies in the world of mechanics and pumping technology want to hear what Concentric AB have to say. In September 2016, they were treated to an unveiling.
An Exciting New Range Was Exhibited By Concentric AB-At The 2016 IAA Show In Hanover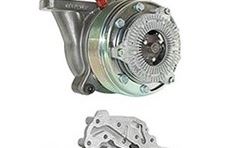 The International Motor Show Cars (IAA) has long been seen as the world's most comprehensive automotive exhibition. Over the past decade, it has grown substantially into a true international player with hundreds of global exhibitors. The event is invented to cater to anyone that works in the development and manufacture of cars. This means those involved in vehicle design, but also those that make parts for repair and maintenance. That is where a company like Concentric AB come in.
The 2016 event in Hanover was an opportunity to present some interesting new ideas on the future of pumping technology. They were showcasing two new products: the Mid-Range 2-Speed Controllable Cooling Pump and Electronically Controllable Variable Displacement Gear Pump. These two new pumps are no different to previous new releases regarding the innovation and quality offered.
Concentric AB also highlighted key advancements in pumping technology through new designs. These included the Variable-flow oil pump, 2-speed water pump clutch, 2-stage transmission oil pump, Dual cone clutch pump, and EHS Electro-Hydraulic Steering. Each patented element is designed to be an improvement on previous options and a progression in pump design.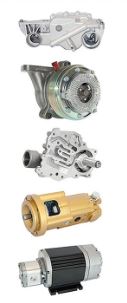 Why Are These New Pumps And The Other Developments From Concentric AB So Important?
Concentric AB was out to show what can be achieved with new technology and the potential for effective, efficient performance. The Mid-Range 2-Speed Controllable Cooling Pump is an improvement on the company's current line of heavy-duty 2-speed cooling pumps. Dual speed pumps are a crucial part of the industry in a world looking for a more efficient process. Any improvements in this areas are welcome.
The Electronically Controllable Variable Displacement Gear Pump is a new model for medium and heavy-duty engine lubrication. This product taps into two important areas in modern pumping technology development. Variable displacement has been proven to help with energy efficiency in many systems. Electronic controls are also a crucial factor as more consumers look for convenient, intelligent models that are also programmable.
This new direction in pump development shows that Concentric AB is still progressing in a positive direction with consumer needs in mind. Exhibitors will be keen to see what they will bring to the table in Frankfort in 2017.