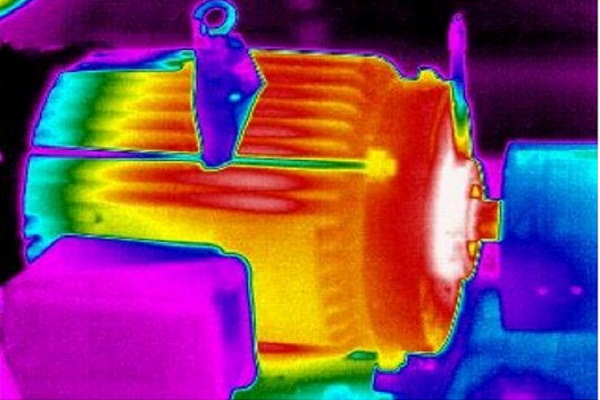 Maintaining Industrial Equipment: Thermal Imagers
Thermal imaging systems are an important tool for determining heat transfer and changes in temperature. New, inexpensive thermal cameras and imagers detect infrared radiation emitted from an object – in other words, heat – and relate that to an understandable image. Abnormal patterns of heat cannot be seen with the naked eye. Also, we often cannot get close enough to a subject to sense any differences. This all means that thermal imaging can be a big help for companies reliant on rotating equipment.
How Do These Thermal Systems Work?
Thermal cameras turn these heat signals into visual images that we can understand. The image shows a piece of machinery in colors that represent the heat produced. Some will be cold and blue; others will be warm and red, and there are bright while areas of extreme heat.
The key to understanding a problem with these images comes in knowing the difference between a normal and abnormal color for a particular area. Some will automatically be hotter because they are rotating and creating energy. However, there will be tonnes that are too hot and indicate a problem. The more sensitive the system, the better the chance of detecting faults.